BIM is the latest innovation in the production of drawing information for architects, engineers and designers, and AutoDesk Revit is, no doubt, at the forefront of this BIM revolution. Revit has a myriad of strengths including helping construction and design teams to collaborate, innovate and communicate in more effective ways, and facilitating smarter, faster, better design, visualisation, simulation and construction. All that said, Revit unfortunately does not have the best reputation for producing beautiful drawings, and that is what we at Project by n. would like to change.
It is our mission to explore and develop innovative ways to create beautiful drawings from Revit and to push the boundaries of Revit's graphic capabilities in the production of elegant, crafted 2D drawings. We believe that by investing time and effort into this task, the graphic possibilities of the software are endless. Here we share some presentation tips and tricks we have learned and developed to maximise the graphic output from Revit and to make drawings communicate seamlessly.
The Architect's Drawing
"I prefer drawing to talking. Drawing is faster and leaves less room for lies."
Le Corbusier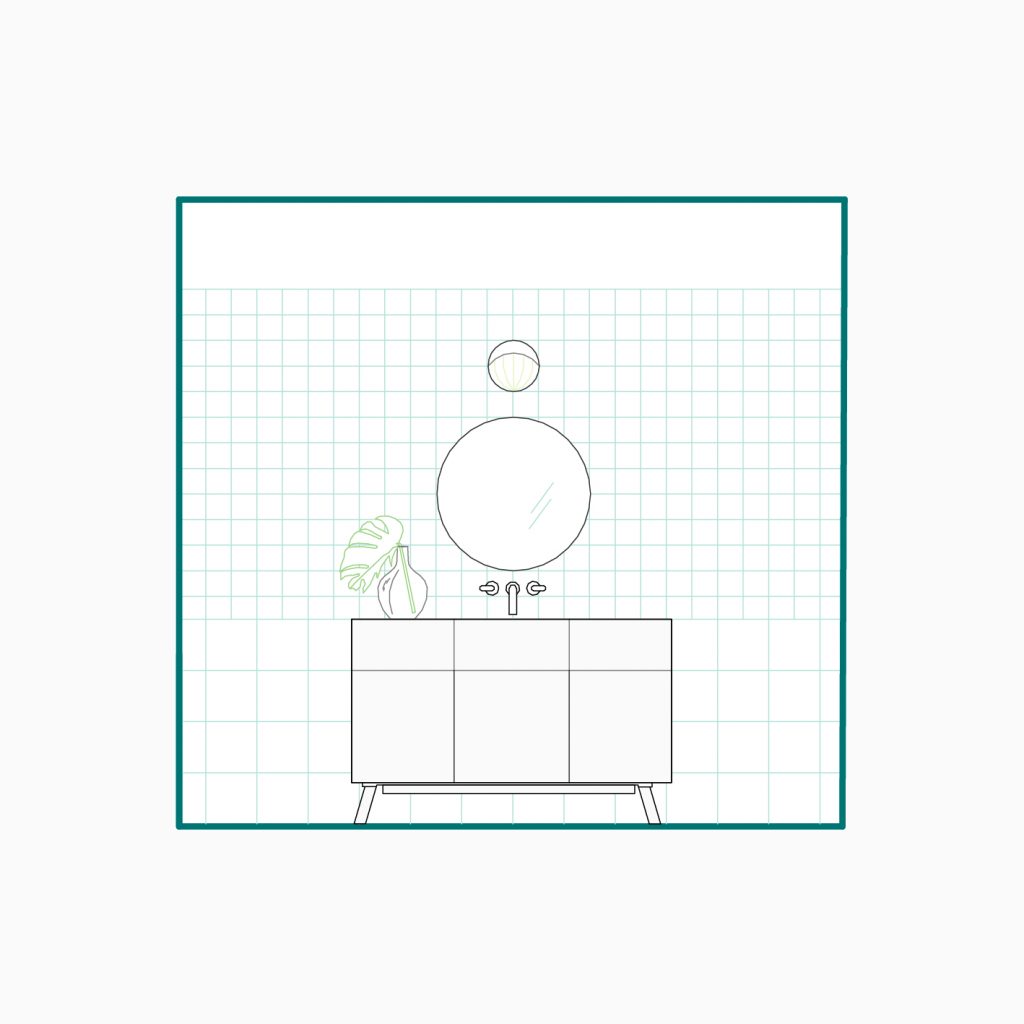 Architecture drawings are a powerful communication tool. They are the means through which a design idea is developed into a coherent proposal. They are the key components in convincing clients of the qualities of a design, in communicating the design intent to planners and building contractors, in providing a set of instructions for construction and as a record of information about buildings and structures.
Whether drawings are produced by hand or using a powerful BIM model, the output is still the same: a graphic presentation of a building or structure in 2D form. Even when produced in very different ways, the drawing serves the same purpose: it must communicate clearly and be understood effectively by clients, planners, contractors and design consultants.
At Project by n. we believe that beautiful design concepts should be represented by exquisite drawings. A clear, legible, concise set of drawings is not only a powerful communication tool but they are beautiful to look at. As architects, we must always strive to create our drawings as a piece of art in order to represent with the merit they deserve.
How to create beautiful drawings in Revit
The visual representation of all 2D and 3D elements in Revit are controlled by a hierarchy of tools which define their graphic appearance. These tools control graphics from a global project standpoint, right down to the individual graphic settings of a single line in a specific view.
Object Styles
The object styles control the global project graphic settings and defines line weights, line colours, line patterns, and materials for model elements, annotation elements, and imported objects in a project. This is the first in the Revit hierarchy of graphic settings.
Materials
Materials are an important tool in the definition of graphics in both rendered images and line drawings. This tool controls how 3D modeled elements are presented in all view settings by defining the surface pattern and rendered material appearance of elements. Besides their graphic properties, materials can also contain information relating to the properties, performance, cost and specification of the materials that make up Revit components.
Materials specify the cut and surface colour and patterns of objects as well as the realistic surface material of elements in rendered views.
View Templates
View templates apply a set of predefined graphic settings to an individual view. View templates will override the object styles or global project graphic settings. They are a great way to ensure that graphic standards are consistent across views and drawings sets and are a powerful tool in achieving greater efficiency in drafting. View templates control the visibility and graphic overrides of model elements, annotations and imported elements, as well as view scales, level of detail, filters and shadow settings among others. The visibility settings (VV shortcut) can be used in a similar way to adjust the graphic settings for individual view. Where these settings will be used multiple times across several drawings or views, we recommend creating and saving a view template from these settings for efficiency and consistency.
Line Styles
Clean and considered line styles and line weights are key to achieving beautiful drawings. The lines styles can be managed by adjusting the default Revit settings in three main locations:
Lines Styles
The Lines Styles control the appearance of the lines created in Revit. From here you can select the line weights and line patterns for all lines as well as create new ones.
Line Weights
The default Revit line weights table can be updated in your template to ensure both PDF and hard copy printed drawings are elegantly presented. Test these line weights on both printed and PDF drawings to achieve the best settings.
Line Patterns
Line patterns can be created from scratch or edited to enhance the quality of your drawings. A range of dotted lines, dashed lines and dash dot lines can be created to suit your drawing needs.
Fill Regions
An organized and well populated library of filled regions is fundamental to enhancing graphic output from Revit. It also can greatly improve efficiencies in producing clear well-presented drawings. Solid filled regions can be created in any colour, in both opaque and transparent. Patterned filled regions can be created or edited directly in Revit, imported from AutoCAD or created from scratch using third party plugins. It's worth investing time in creating a library with a carefully selected palette of solid colours and beautiful patterns that can be used and reused across your projects.
Text Styles
As architects we know the importance of having a range of text styles for clearly annotating architectural drawings of varying types and scales. The standard Revit text styles can be adjusted to varying sizes, fonts, colours and transparencies to suit a wide range of applications. Be sure that any new text styles that you create follow a standard naming convention to avoid repetition and such that they are neatly organised in the template and that their appearance, size and colour easily identifiable.
Annotations
The annotations you use on your Revit drawings are key to achieving well-presented drawings that are easy to understand. The standard Revit annotations can be modified or new ones created from scratch to suit your needs. We recommend populating a legend of elegant custom annotation tags, symbols, titles and dimensions that is available within your template for easy selection and use.
Create a graphic template for Revit
Representing your 3D Revit model as a 2D presentation is both the challenge and strength of Revit. With time, effort and patients however, you can create impressive results. For further information on Revit graphics and how to develop a Revit template see our free template guide. Our detailed document showcased the key elements and settings to include in your template based on our custom graphic Revit template. It provides detailed descriptions of the functions of our integrated view templates, parametric annotations and graphic elements. It also outlines tips for how to adapt the template to your design practice standards where you may wish.
You may download our free template guide from our home page.
To save yourself the time and effort of creating a template from scratch, we have also developed a full Revit Graphic Template for purchase. Visit our home page or our LinkedIn page for further information.